BIOSCIENCE SOLUTIONS OFFERS ONLINE TRAINING AS WELL AS IN-HOUSE TRAINING TAILORED TO YOUR ORGANIZATION'S REQUIREMENTS!
Are you starting a new Crop Protection project, moving teams, or starting a new role - BIOSCIENCE SOLUTION'S ACADEMY course series will provide an easily accessible introduction to specific topics and get you up to speed fast!
These courses are relevant to anyone involved in Crop Protection R&D, including Corporate and Academic Researchers, R&D Managers, Registration Specialists, Product Managers, Business Analysts and Investors.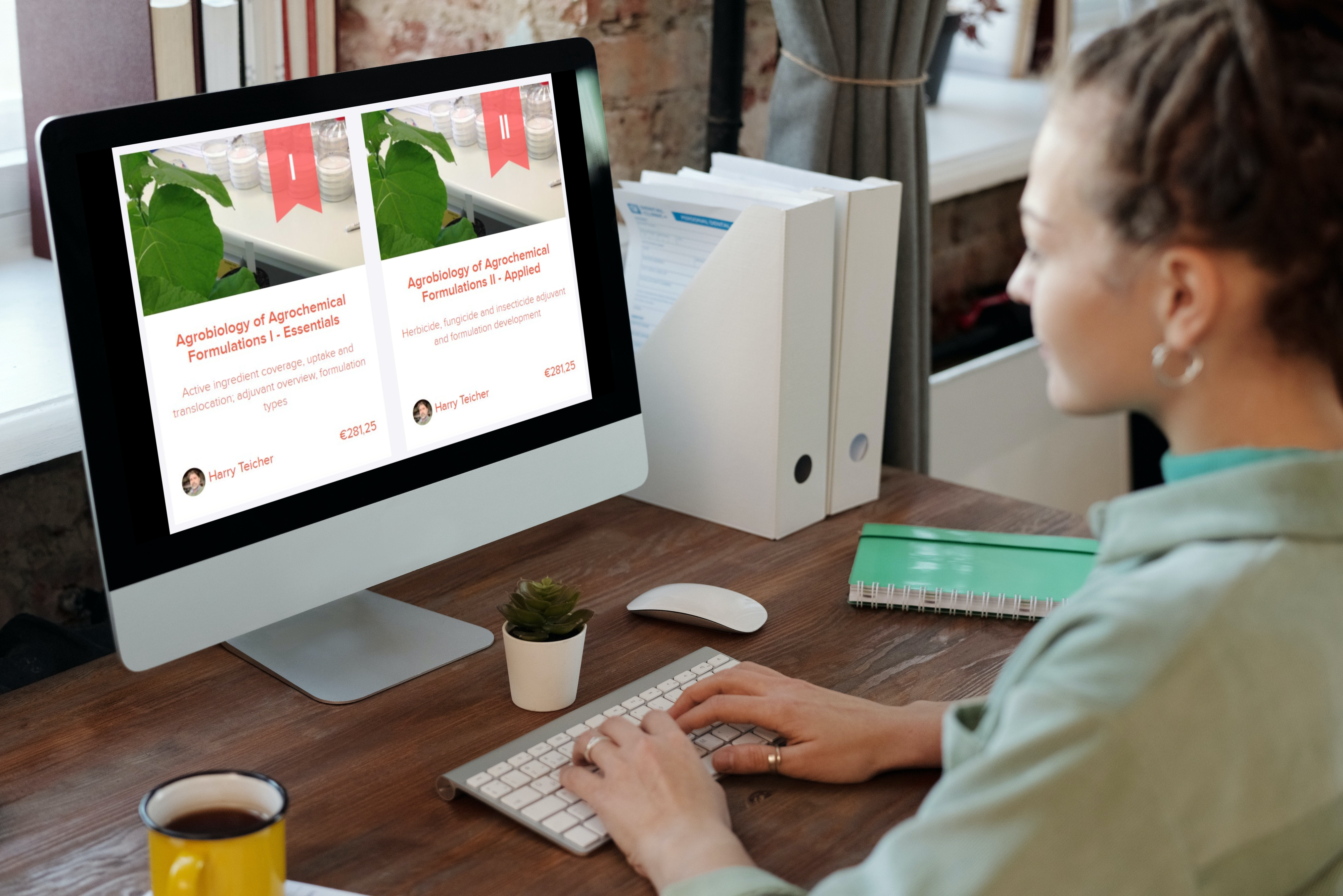 Available courses and bundles
These are my currently available courses and bundles - more courses will be made available in the near future!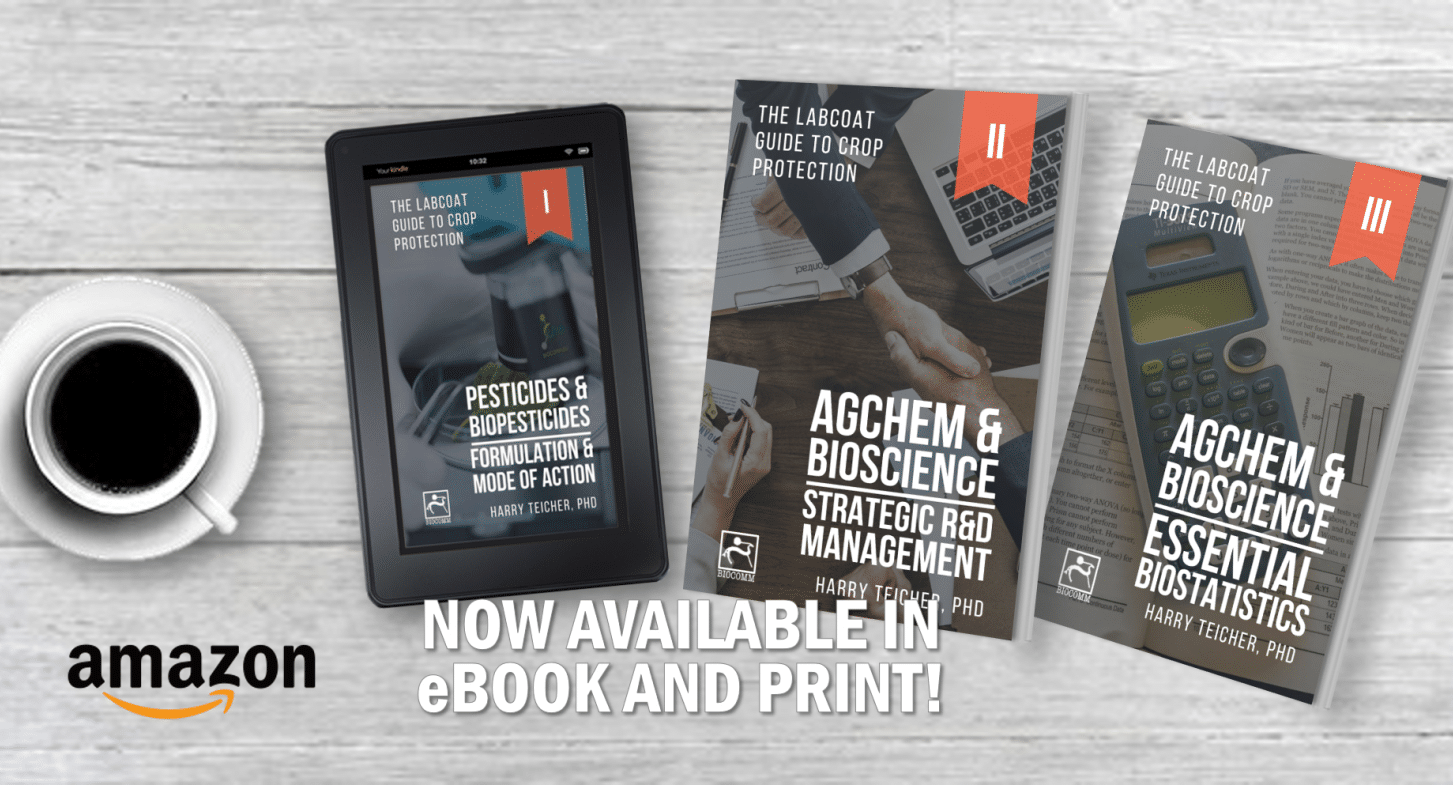 The LABCOAT GUIDE TO CROP PROTECTION book series
To supplement these courses, BioScience Solutions has published a series of books that provide an easily accessible introduction to essential principles of Pesticide and Biopesticide Mode of Action and Formulation, Biostatistics, and Strategic R&D Management for Pesticide & Biopesticide R&D.
FOUNDER, STRATEGIC R&D CONSULTANT | CROP PROTECTION AGROBIOLOGY | AUTHOR: Labcoat Guide to Crop Protection.

I am a Crop Protection Agrobiologist who holds a PhD in Plant Biochemistry and Molecular Biology from the University of Copenhagen, and I am a Strategic Research and Development Consultant to the crop protection industry.

My experience includes 20+ years in corporate and startup formulation agrobiology, with an emphasis on the agrobiological aspects of formulation bioavailability.​

I founded BioScience Solutions in 2017 to provide independent support for product development within sustainable crop protection solutions.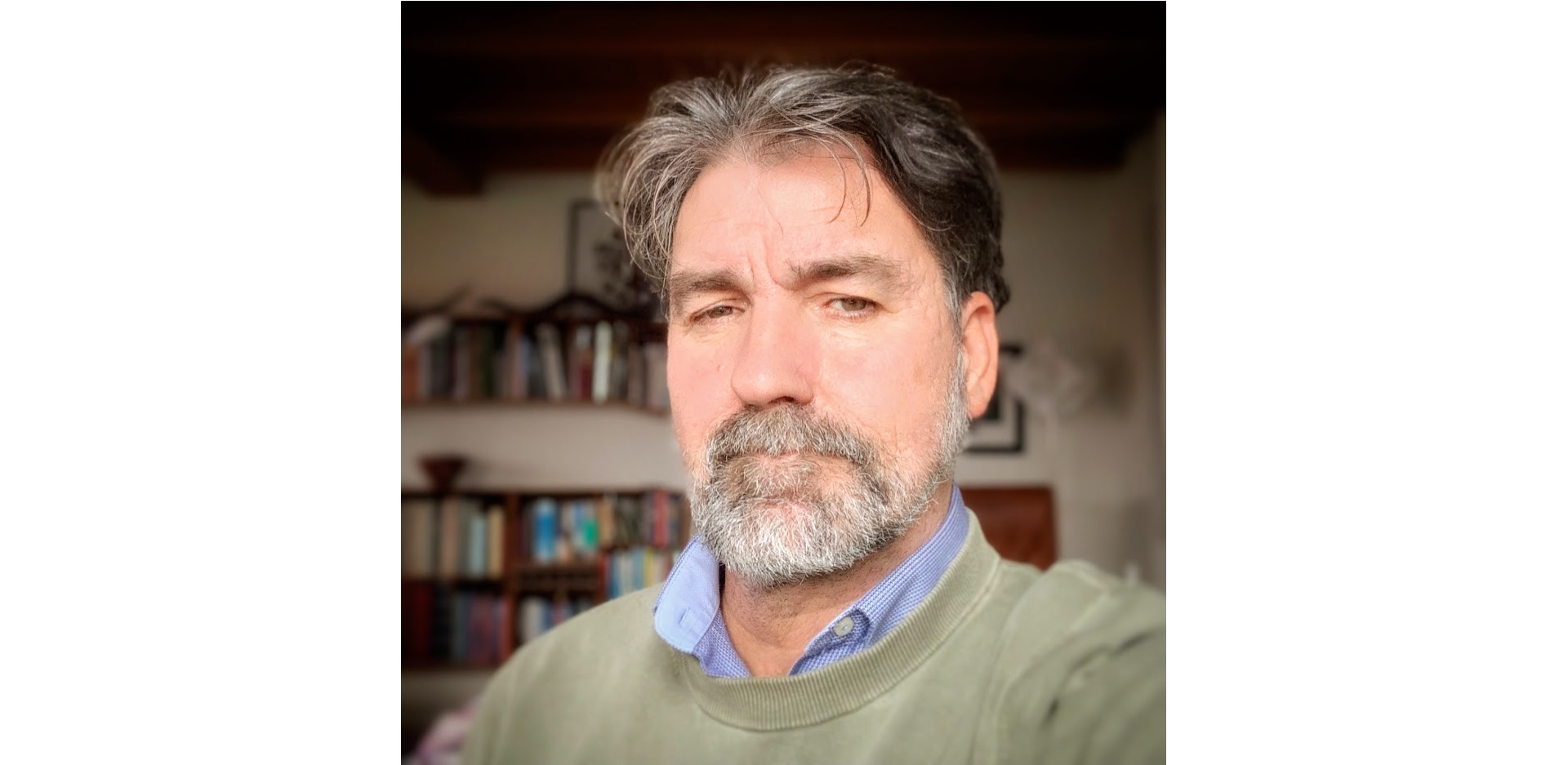 SET UP A FREE INTRODUCTORY CONSULTING SESSION
For consultants and clients, it is important to confirm a good fit for a mutually beneficial longer-term relationship.
A free, non-binding introductory meeting is the best way to determine fit and relevance. Feel free to reach out to me to set up a meeting!


Check your inbox to confirm your subscription